Finding significance in unexpected places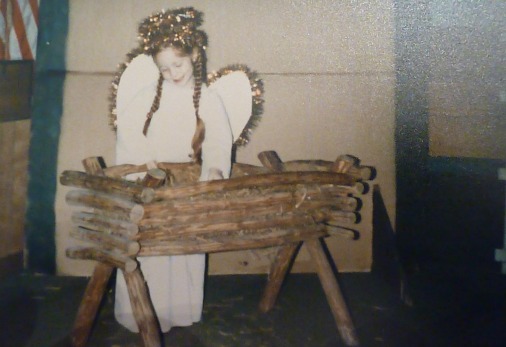 As a preacher's daughter, I played the role of an angel quite a bit in our church Christmas plays needless to say, but none was as special as my first big speaking role. I recited Luke 2:10-14, "Fear not: for, behold, I bring you good tidings of great joy, which shall be to all people. …Glory to God in the highest, and on earth peace, good will toward men," with a musical interlude, full choir behind me.
That winter night years ago, it was the first time I remember feeling like I was part of something bigger, speaking on behalf of all those that had gone before me. As always, my parents cheered me on and helped me learn the lines, but even then I recognized that there was something extraordinary about that moment. It was powerful. The Holy Spirit was with me, and in my heart I became part of the Christmas story that night.
Of course, I have felt that way other times in my life, but none quite as memorable as that one. Perhaps it was so memorable, because it was my first experience of His spirit or maybe because I was so young. My parents also did a great job of cultivating experiences that were meaningful and character-building. However, God used that rather insignificant role I played as a child to help me live a life of significance as an adult. Whether consciously or unconsciously, I still seek to live and be part of moments that are bigger than me so that His light can shine through and ultimately bring glory to God and "great joy…and peace" to those around me. For I know that when I live beyond myself, He will show up in a mighty way just like He did when I was the angel in a little Christmas play. The legacy I want to live (and leave) is a reflection of Him anyway.
What childhood experience helped to shape the man or woman you have (or want to) become? How do you empower the next generation to find significance in everyday life?